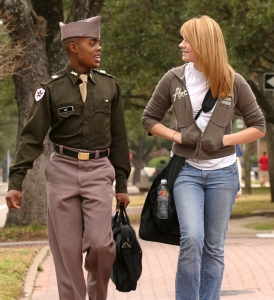 Oftentimes after a tragedy, people come forward with information and observations that, in retrospect, may have
signaled a larger issue. This information when viewed collectively may be helpful in preventing tragic events and initiating assistance to an individual. Texas A&M University is committed to a proactive approach and needs your help.
As a member of this University community, if you observe any behavior that is concerning you may report the behavior using the online report form or by contacting one of the Special Situations Team members during business hours. The Special Situations Team is comprised of University faculty and staff charged with helping students, faculty and staff who are exhibiting concerning behavior.
The submitter of the report has the option to fill in contact information or submit the report anonymously. Reports submitted anonymously or with limited information may limit the Team's ability to follow up on an incident. Once a report is submitted online, a copy is emailed to the entire team for appropriate review and necessary action. NOTE: Confidentiality cannot be guaranteed for reports submitted through this site. State law determines confidentiality.
This is not a system to be used for emergencies. If you are in an emergency situation that requires medical, psychological or police services, call 911.
Even when there is no threat to harm, it is recommended to involve others to discuss concerning behavior.