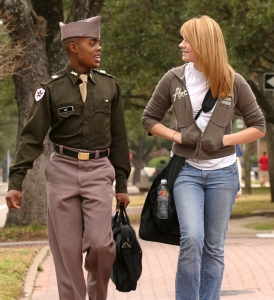 In an effort to enhance already existing processes, and as a means to align Texas A&M University with emerging national standards relative to dealing with troubled and/or at risk faculty, staff, and students, the University has created the Special Situations Team and the Tell Somebody campaign.
The charge of the Special Situations Team is to assess circumstances, enhance communication, and initiate appropriate responses to specific behavioral problems that may involve threats to the safety and security of the University community.
If a member of the University community observes any behavior that is concerning and that needs to be brought to the attention of the Special Situations team, individuals may report the behavior using the online report form or by contacting one of the team members during business hours.
This is not a system to be used for emergencies. If you are in an emergency situation that requires medical, psychological or police services, call 911.
Even when there is no threat to harm, it is recommended to involve others to discuss concerning behavior.